Delicious! I experimented with grating the veggies extremely finely: it worked even better. After you are done grating, salt, wait and then squeeze through a kitchen cloth like they hurt your feelings.
Shallow fry and make sure they get warm through and through. Serve with salad and bulgur or similar.
These cakes require love to make, and it shows when you eat them. Other halloumi recipes on lindy.
Notes

- measure the perfect cake size
- if mixture is too wet, do not be shy with breadcrumbs
Link to the recipe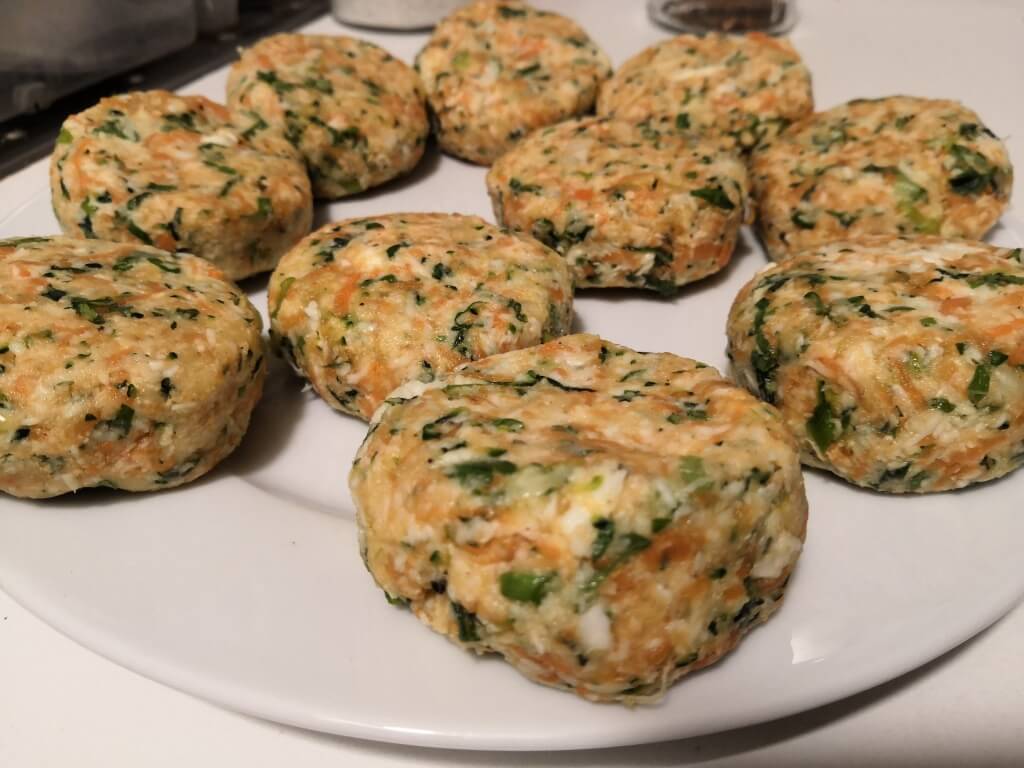 Gordon Ramsay, Ultimate Home Cooking, p.110