Al's Indian restaurant base gravy was a tip from my good friend who is a curry master. Maybe it is because he is from England and they love their curries there. Al is English too and he discovered the secret of good Indian restaurants and shared it on his channel.
This soup will be a base for you to cook different curries, for example chicken madras.
You gonna need a good asian shop to get all the ingredients and then also at least 3h to make it. Impressing your guests with top level curries is only an unfreeze away.
Notes

- there are two versions, I only did the version 2, a bit simpler version 1 here
Link to the ingredients list in Youtube description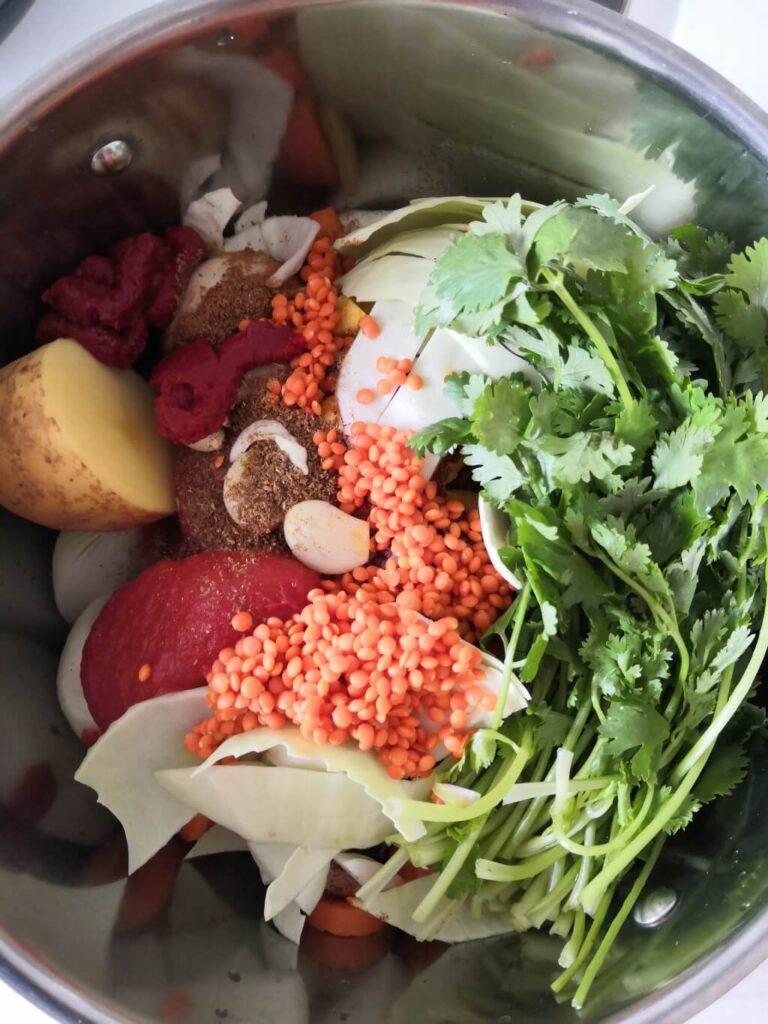 Al's Kitchen, youtube