One of my favourite dishes and I do not really have favourites! My friend made it for one of his dates, and during the meal she came over for a thank you kiss, no shit, true story. You will need a lot of basil for the dressing, so you should make it in the basil season.
Actually, hold on. This salad is so good, it is worth paying more for basil in December. Any beef steak will do, pictured rib-eye/sirloin/entrecôte. You could also replace the pita bread with another one, just make sure you use great olive oil for frying and shave the parmesan nicely. Kaboom, thank me later!
If you want to improve your steak game, check How to slowly cook a steak? where I summarised a great video from Kenji.
Other great recipes from Ottolenghi on lindy.
Link to the recipe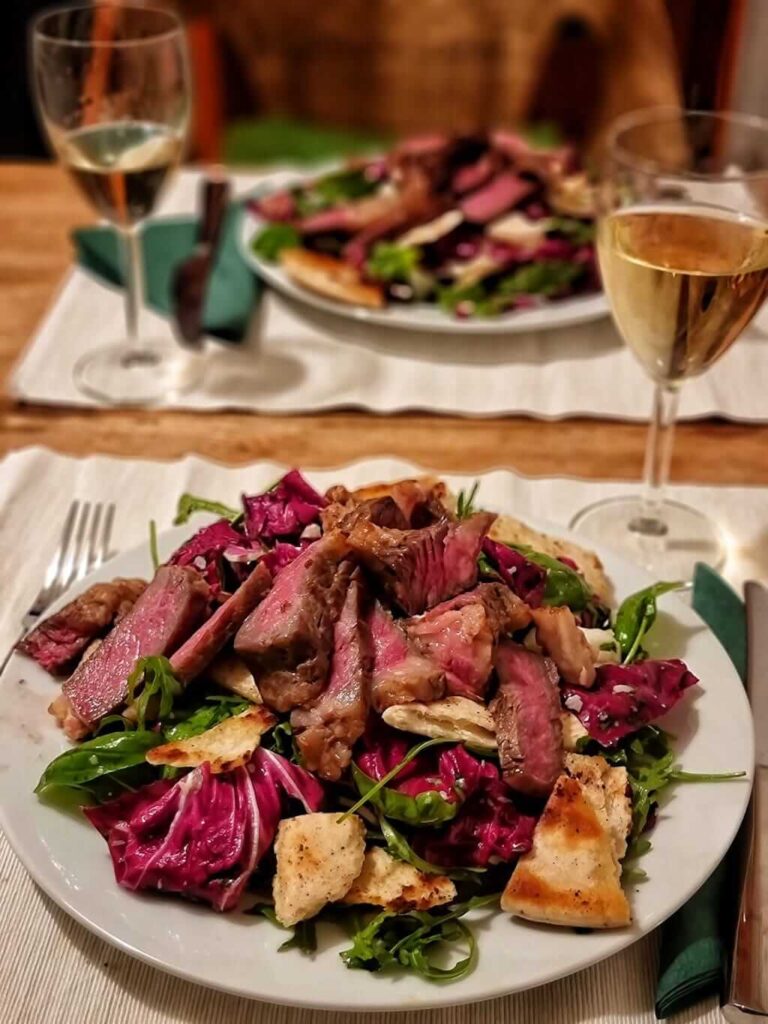 Yotam Ottolenghi, Simple: A Cookbook, p. 205