Each time I made these, and that was often, I struggled keeping everything warm. The only way is to keep the chicken in the oven (60-70), warmed tortillas in an alu-foil and then assemble the wraps on a warm pan. I'd like the chicken more charred, but somehow cannot achieve it.
In Germany they sell boneless chicken thighs (Pollo fino), and one is perfect for one wrap. Marinate for 4h or more, but more won't really make a difference. If you will debone chicken thighs yourself, it will take more time, but it's worth it. If you have any extra chicken you can use it up with quesadillas.
Everyone loved it. "Fresh," "different," "amazing," "dynamite," "I love this beer!" they said.
Notes

- 1 thigh per 1 wrap (20cm tortilla)
- marinate in a Tupperware so you can shake it
- salt (1.25%) either in marinade or separately on the chicken
Link to the recipe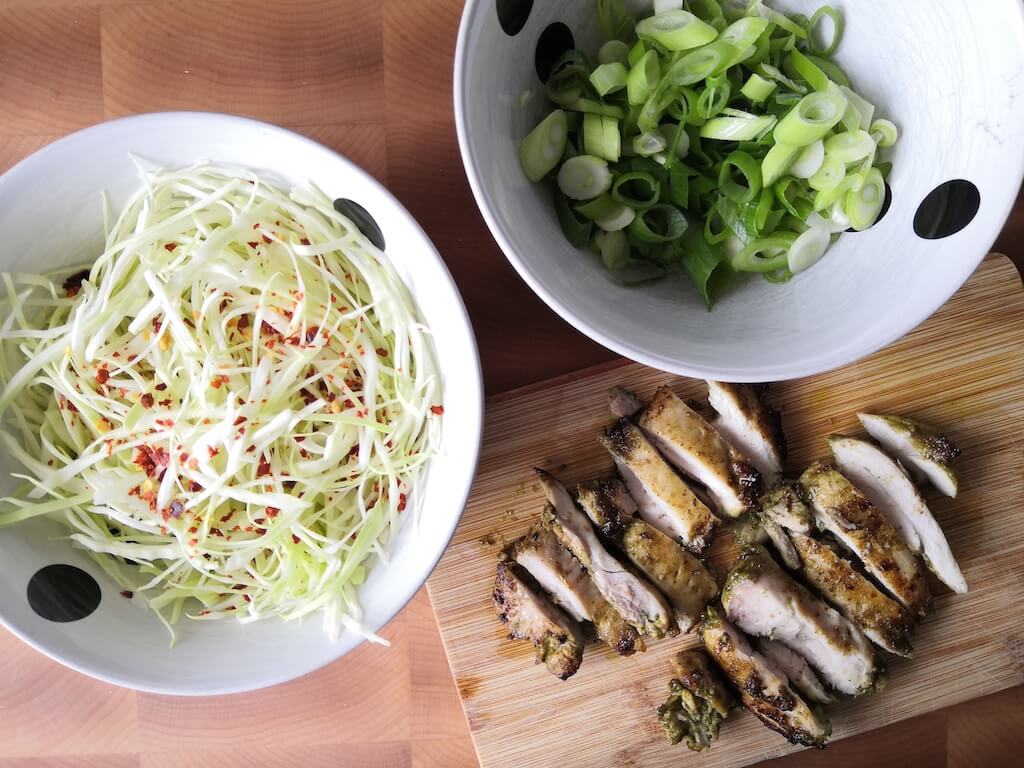 Gordon Ramsay, Ultimate Cookery Course, p. 131