Excellent effort to effect ratio. Almost fast food, probably works almost with any type of pasta.
After a long Monday at work you will be happy you bought those sustainable frozen prawns and peas on Friday. Even happier if you froze some lemon zest. Unfreeze the prawns in warm water and extend pasta cooking time for 1-2 min.
Other pasta recipes on lindy.
Link to the recipe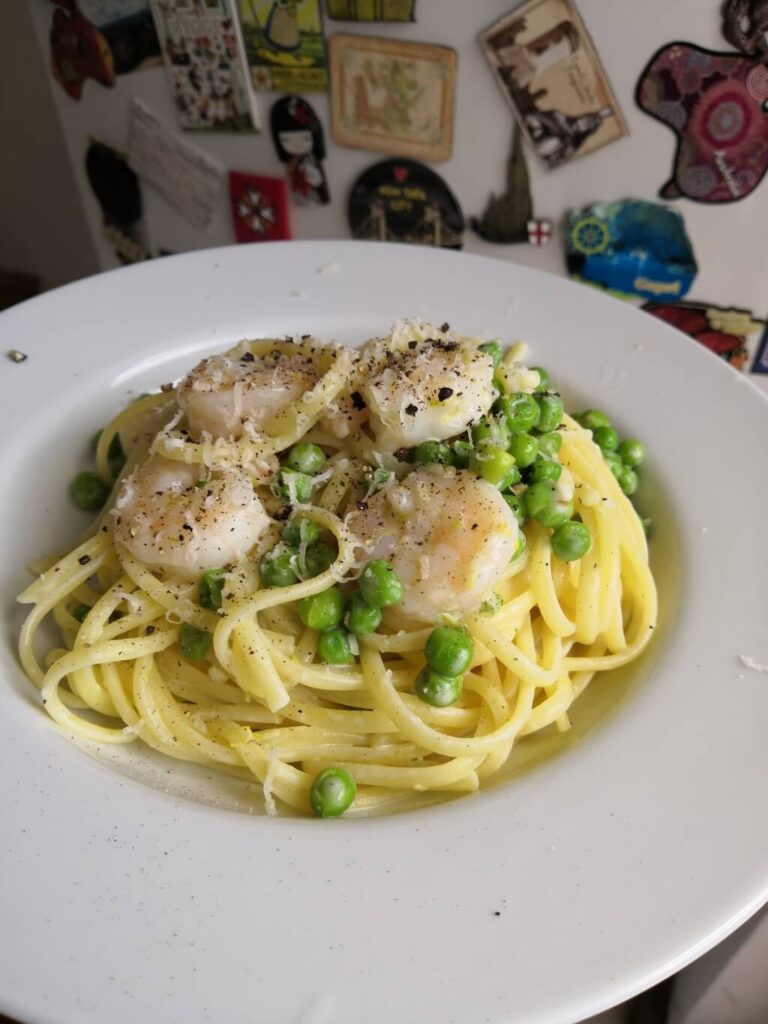 BBC Good Food