Different type of breadcrumbs mix that would make a schnitzel purist puke. You can skip or add a spice/seed or two, nobody will notice. Flatten your chicken breasts before cutting them in strips; be gentle but firm.
Needles to say: salt your chicken upfront if possible. Afterwards flatten: you can form fingers or go with larger schnitzels.
Not really published anywhere, so I am adding the ingredients. You can work the rest out yourself. Shallow fry and store the breadcrumbs mix in the freezer.
Other chicken recipes on lindy.
Ingredients for seed and breadcrumb mix

- 50g plain flour
- 2 eggs, lightly beaten
- 80g panko breadcrumbs (regular ones a backup)
- 60g white sesame seeds
- 25g black sesame seeds
- 40g sunflower seeds, roughly chopped
- 1.5 tsp coriander seeds, roughly crushed
- 1 tsp turmeric
- 0.5 tsp cayenne pepper
No recipe online, shallow fry the chicken and you are good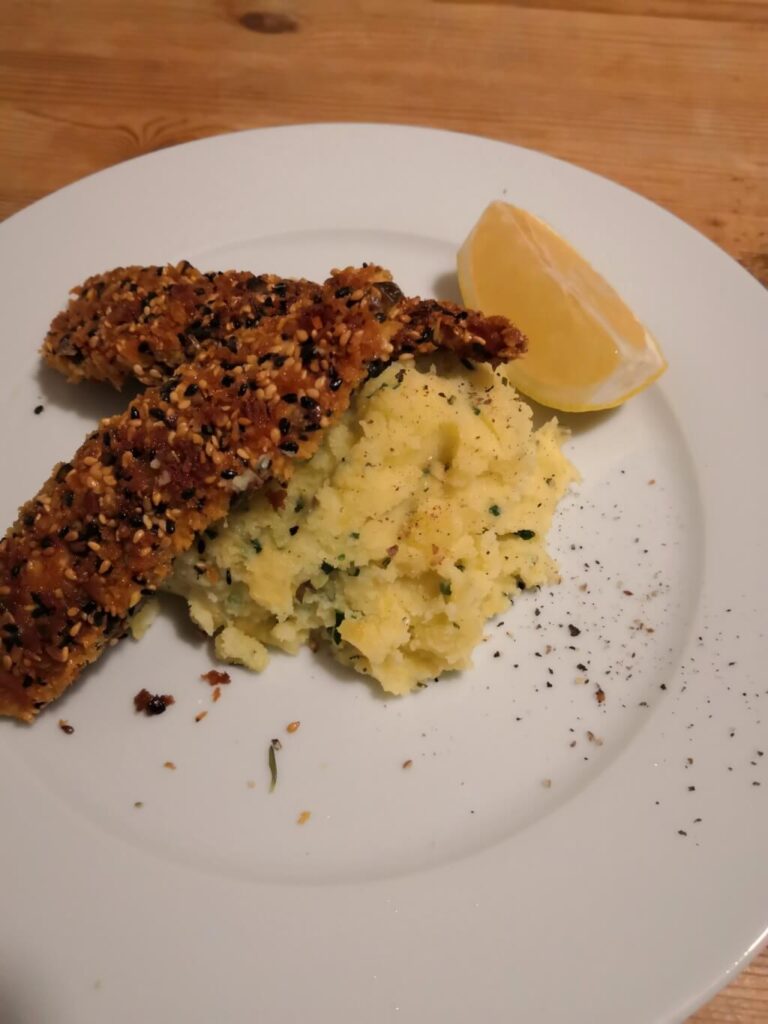 Yotam Ottolenghi, Simple: A Cookbook, p. 235