Ingredients list so short it makes you wonder. Great to use up that celery in your fridge. For a Michelin star you should probably run your soup through a sieve before serving. I also recommend slicing your celery thin, so it is even easier to purée.

Serves two adults, third one must be a small kiddo. Don't forget your acids at the end (lemon, vinegar or Worchestershire sauce). Freshly ground nutmeg is also a great addition.
Other great soups on lindy.
Link to the recipe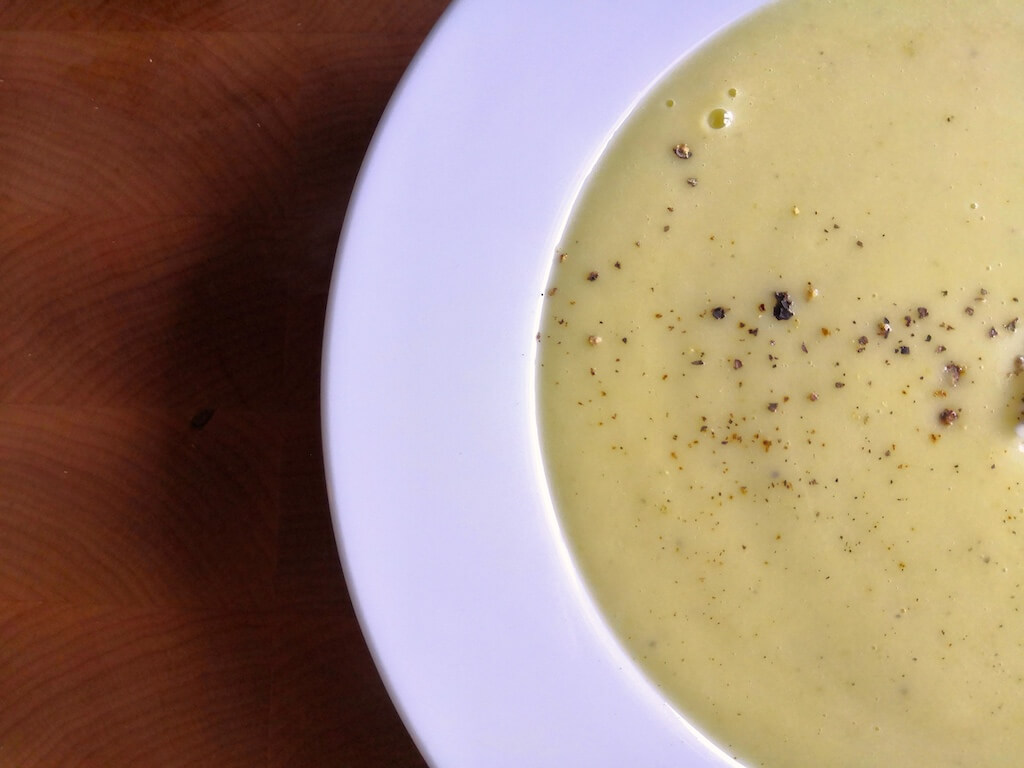 BBC Good Food, Elena Silcock