This is the first dish I cooked based on a cooking book, long time ago in 2013. As mentioned in Tips section; all of it somehow started with my cousin recommending me this book and the series. Cheers, Jan.
The rest is history.

I last made these for my favourite family in Stuttgart in exchange for good quality photos. Totally go for it and watch the video; Ramsay is at his best.
If you are really hungry, make sure to have some side; rice or potatoes.
No link available
Ingredients for the chops:
- 2 pork chops, more than 200g each
- olive oil
- 2 garlic cloves, crushed with skin on
- small thyme sprig
- butter (for basting)

Ingredients for the peppers:
- olive oil
- 1 red onion, sliced
- 2 red peppers, thinly sliced
- 1 tbsp caster sugar
- 3 tbsp red wine vinegar
- 1 tbsp extra good olive oil
- small bunch of basil, leaves shredded

Method
- If you have time, salt the meat at least 45 min before cooking (dry it off before cooking if the salt made it wet)
- for the rest, watch the video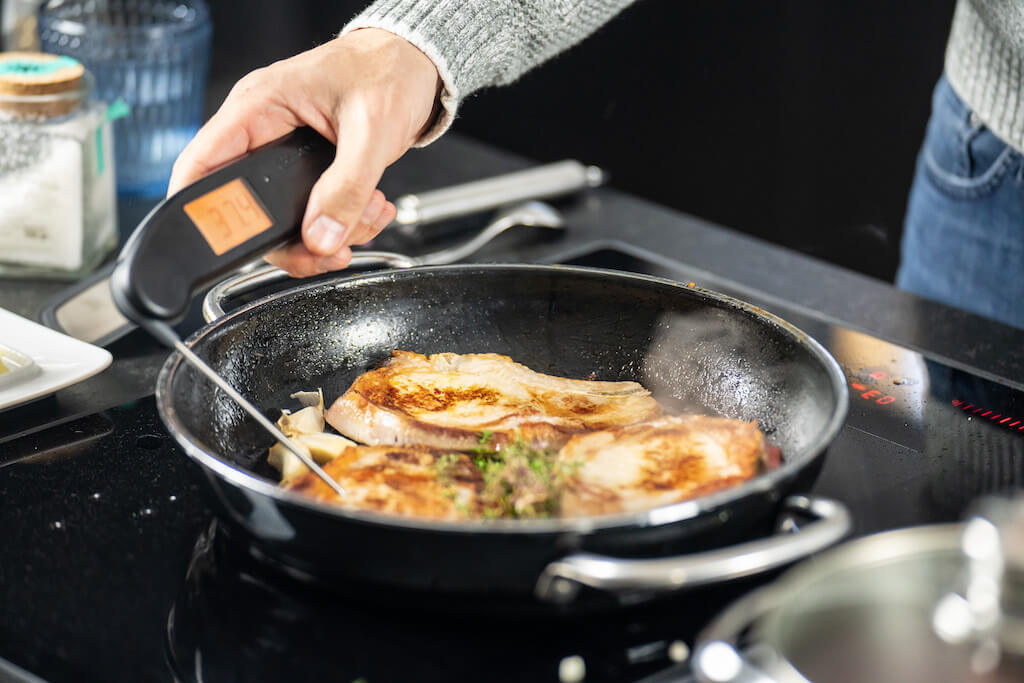 Gordon Ramsay, Ultimate Cookery Course, p. 88