Last time in Greece my friend said he wants a moussaka at the airport. Yeah, I know. Well, they did not have it, so he had a shit chicken sandwich. I decided to give it a try as a tribute to my Greek friends.
Sadly I do not have any reference, but I feel it was a bit too watery (maybe also from the aubergine?), so I'll go for drier mince next time (ragù consistency), add gelatine and more potato layers.
My guest said it was all very soft, so if your teeth are weak you gonna love it. There is nothing crunchy in it.
Notes to the recipe
10g of salt, 2 tsp of chilli, 600g of mince in 17x23cm
Link to the recipe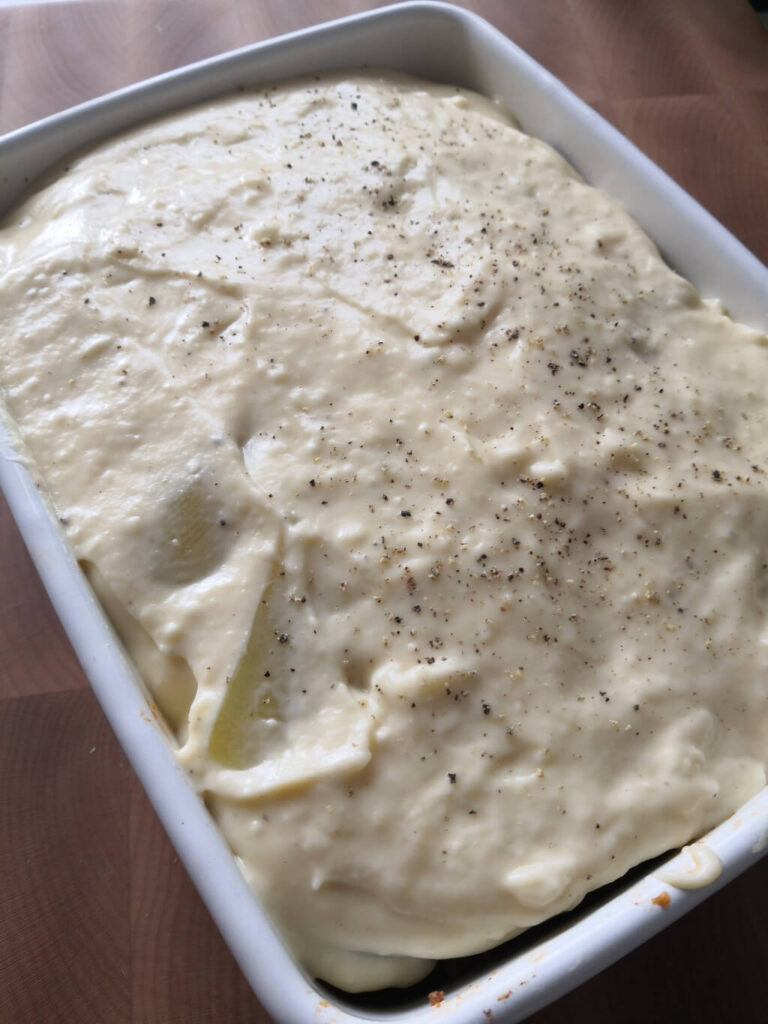 BBC Good Food, Esther Clark