This is not easy to make, but the triangles look attractive. The second time I did it, I messed up, because I let them stand too long after dipping. Or maybe my tofu was too wet? We will never know.
Try if you want to impress a tofu lover. Tofu hater? I think you are missing an opportunity to get out of your comfort zone.
Other ideas for tofu dishes on lindy.
Link to the recipe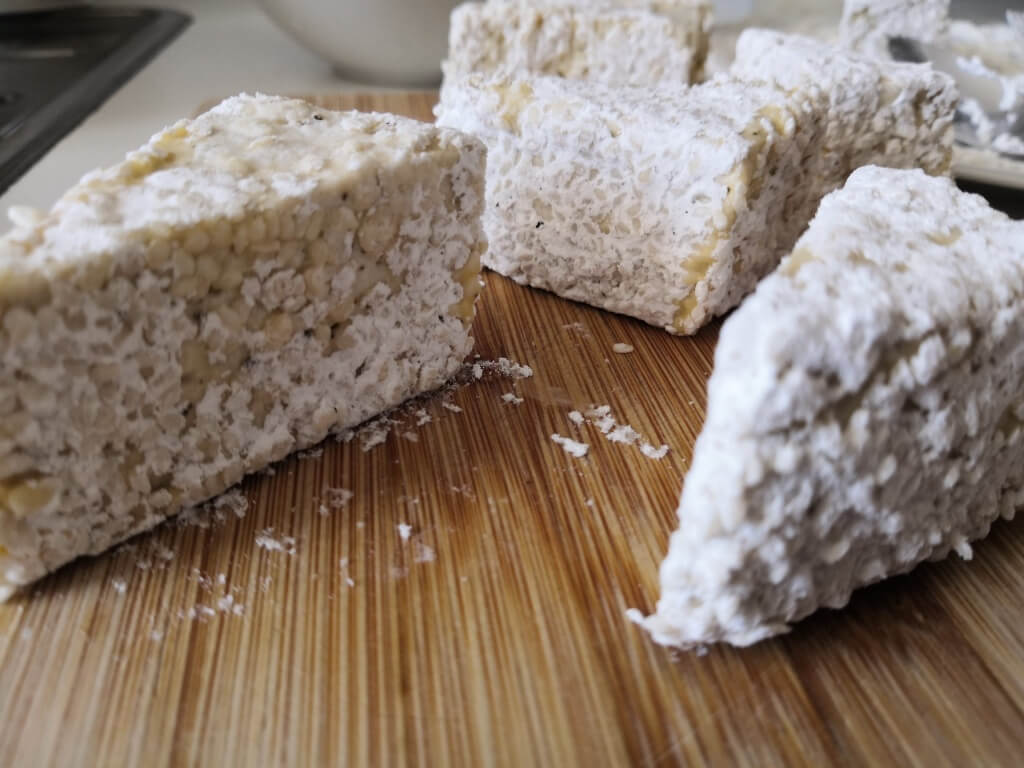 BBC Good Food