I did not think this dish will make it to Lindy. But then it surprised me, I even rated it as excellent. Bulgur dressing has a special sour kick.
First time I did it with lemons and it was great. Second time I used limes, also great. For the base you could actually use anything green.
Nobody will complain if you fry more halloumi; depending on your package sizes. Mine was 500g.
Link to the recipe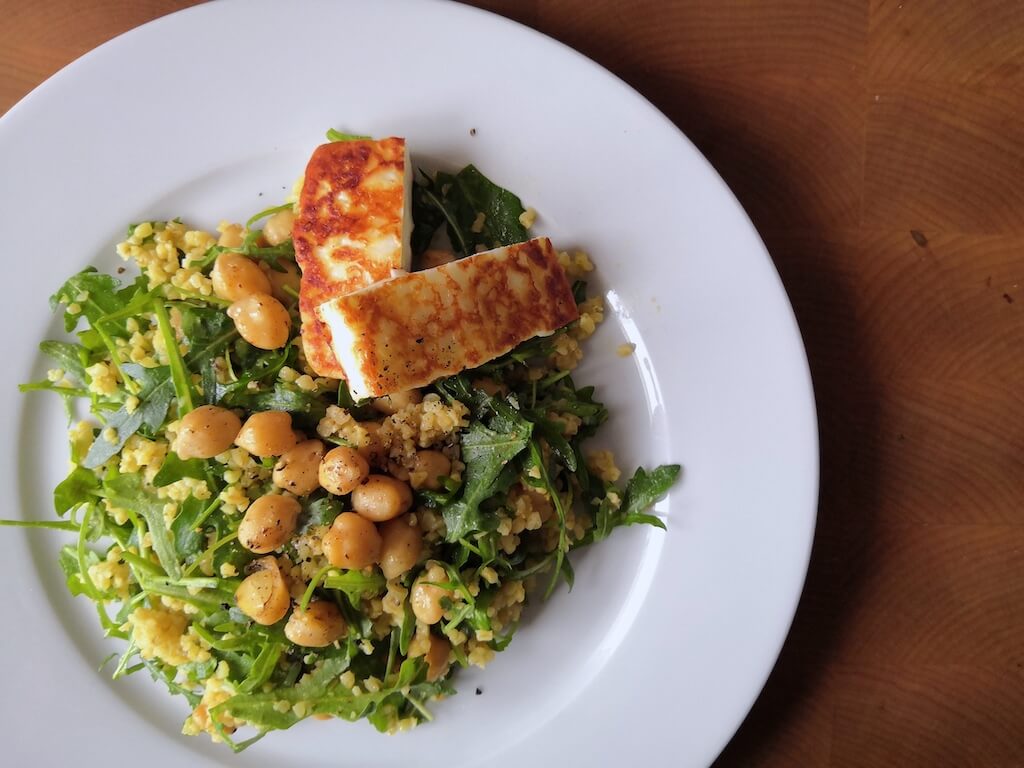 BBC Good Food