This one is extremely simple and fast and will feed a whole family if you go with the quantities in the recipe. Interesting that the sauce is not cooked at all, but just mixed in the bowl.
You could easily halve the recipe and still have enough for two people. Do not forget to save some pasta water and add it to the bigger bowl before mixing it all together.
Recipe calls for spaghetti, but you can use whatever you have. Another simple suggestion is this garlic and broccoli pasta.
Dedicated to broccoli lover Tit.
Link to the recipe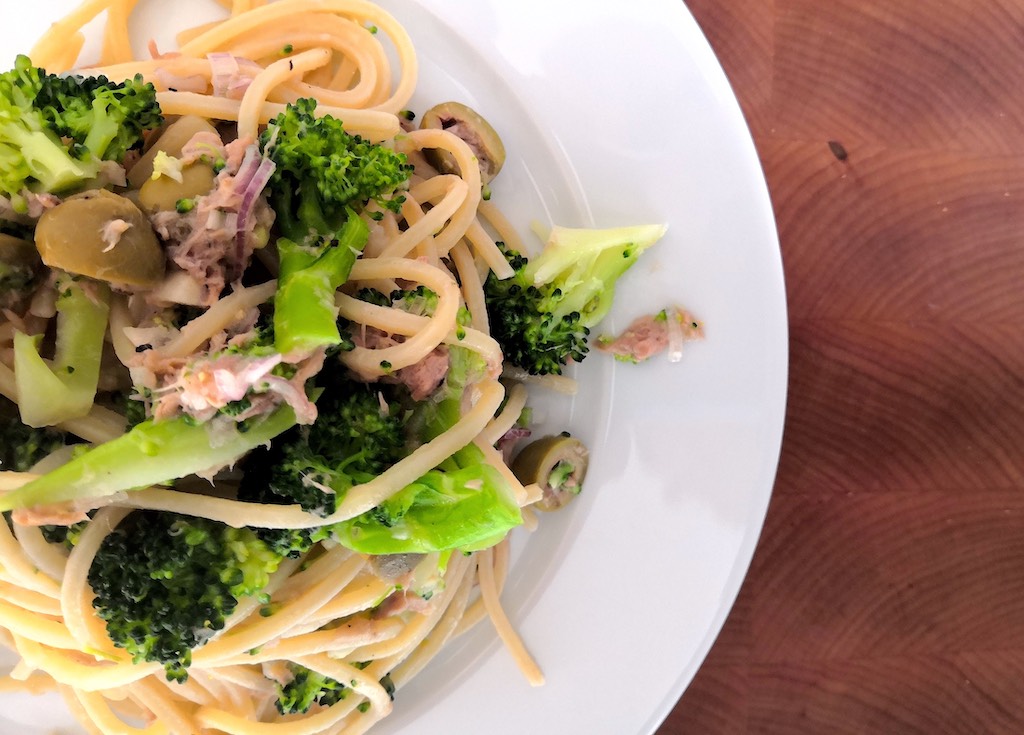 BBC Good Food, Sara Buenfeld