Patties come out dry, so be more aggressive with the sauces and/or tomato when assembling. I used red peppers and do not even know what "chipotle chilli in adobo sauce" is, so I took chilli sauce and a regular German supermarket chilli.
These vegetarian patties need a lot of love to make and are likely top quality given how much thought went into developing the recipe.
Attention: can be fart inducing. Other burger related stuff on lindy.
Link to the recipe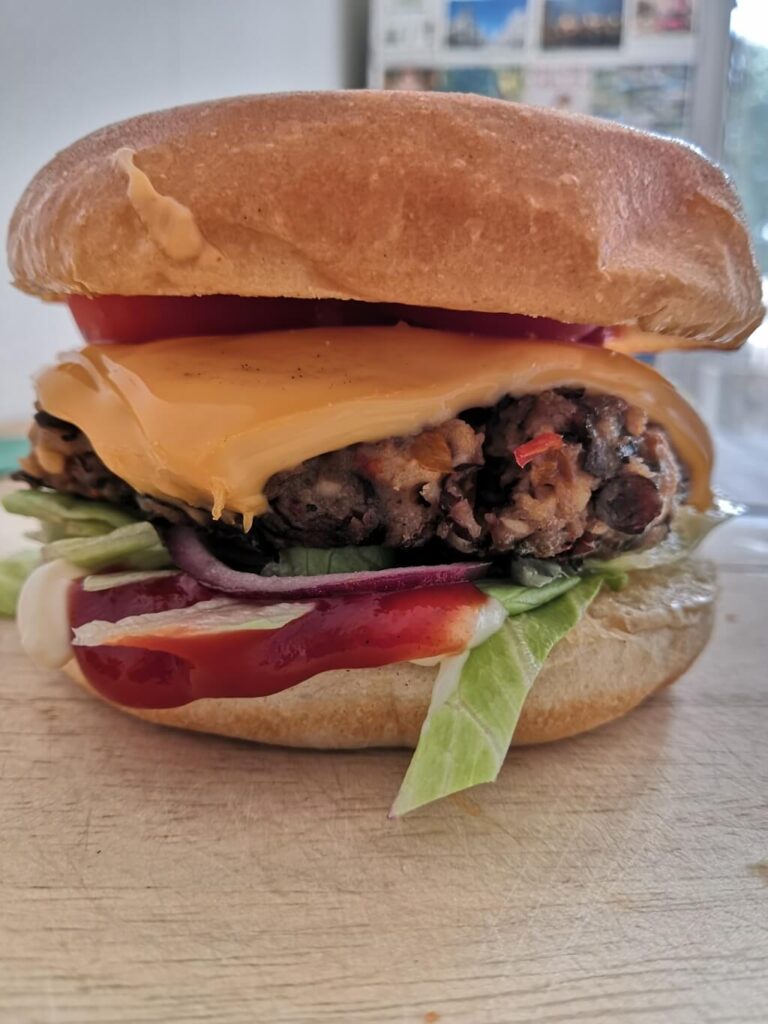 J. Kenji López-Alt or youtube, Serious Eats