This is one of those recipes that would even impress her/his mama. You need time; and it is totally worth it because these are likely the best potatoes you will ever make. The infused oil and the baking soda make a difference.
They shrink, so make sure you make enough. I wish I could give you some tips on potato choice, but I am not there yet.
Everyone loves these, guaranteed success and worth every minute! Serve next to a steak.
Notes 

- different potato types?
Link to the recipe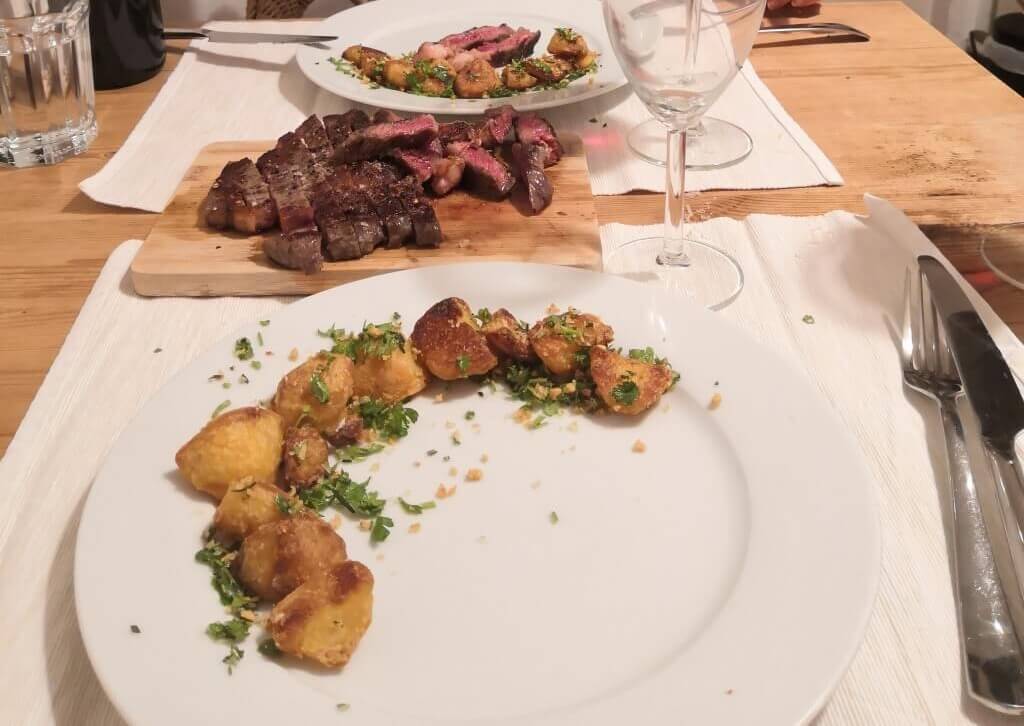 Serious Eats, J. Kenji López-Alt