I did this once before and did not expect that I will rate it excellent for lindy. Well, maybe it was because I used a mixture of mushrooms this time? Deglazing with vinegar leaves a pleasant mild sour taste; I used red wine vinegar because I had no balsamic one. And nobody cared!!!
I think you can definitely go more aggressive on the feta and just use up the whole 150g or even 200g block. If you do not have Urfa chilli flakes, take whatever you've got. Nobody cares!
If you have any mushrooms left, try this mushroom soup, risotto or salmon burger.
Link to the recipe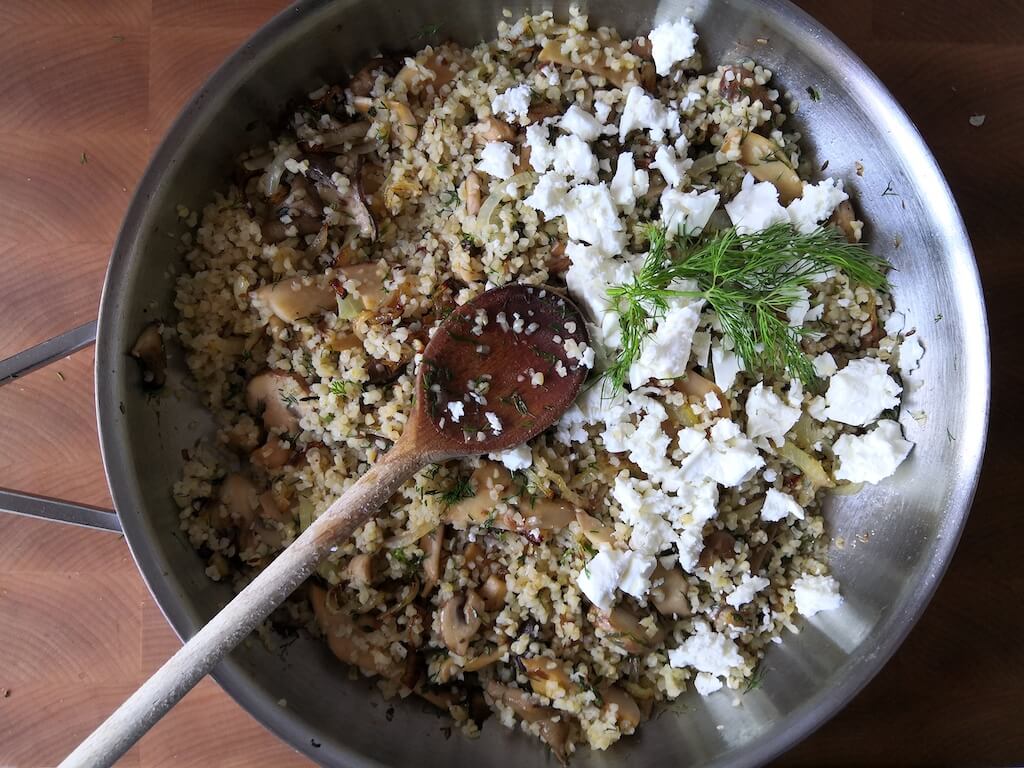 Yotam Ottolenghi, Simple: A Cookbook, p. 164